The AGORA program was favored by the Jury chaired by Tony Parker in the presence of the Minister of Sports Roxana Maracineanu
The promotion of sport and culture for all in the service of education, health and economic development
INVESTING FOR THE COMMUNITY IN AFRICA
Winwin Afrique is an operator financing and implementing projects focused on sports, development and culture in Africa.
We conceive and support the programs to align with the Sustainable Development Goals around health, gender equality, social inclusion, etc.
Design
We design development programs to improve the quality of life of local populations through sport and culture.
Finance
We then study the project's financial feasibility and we find the means and tools to ensure its development and sustainability.
Build
In a third phase, together with our investors and partners, we proceed to the construction of the local infrastructures hosting the programs.
Operate
Finally, we operate the infrastructure with the objective of its viability and sustainability in the long term, to allow the community to thrive.
PROVIDE ESSENTIAL SERVICES TO LOCAL COMMUNITIES
Responding to the rising demand for quality sports infrastructures in Africa, Winwin Afrique offers its expertise to develop innovative, local-scale programs in their development, funding and operations.
Identification of structuring sports & development project opportunities
Reception of a warrant to implement the projects..
Realization of a feasibility study.
Mobilization of sports and cultural associations, activation of an ecosystem of actors from social and solidarity innovation to consolidate local economies.
Find funding to ensure the project's development. 
Financial engineering between the different contributors.
Follow-up of the project's planning and construction. 
Evaluation and monitoring of the project's impact : sports practice, economic and social impact development.
"Sport has the power to change the world. It has the power to inspire. It has the power to unite people in a way that little else does. It speaks to youth in a language they understand."
Nelson MANDELA
Students using the facilities daily for PE classes
People will benefit from the new infrastructures by 2025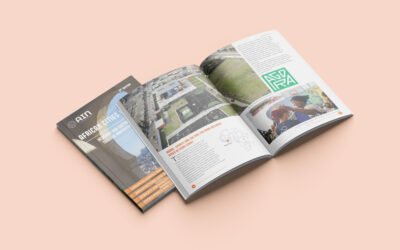 Winwin Afrique is honored to be featured in the 2nd edition of African Cities magazine, powered by Africa Innovation Network.  We present the AGORA project, a constrcution and operation program for sports and cultural hubs for the inhabitants of neighborhoods...